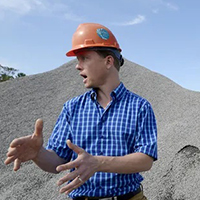 Continuous Business Support
"We are a better company since choosing Ascent"
One of the best things to come out of partnering with Ascent is their prudent, practical, and economical response to hardware and software issues and issue prevention.
Ascent consists of a smart and reliable team dedicated to making sure that we are operational and secure at all times. The team is just a phone call away and responds immediately to any technology issues at hand.
Ascent is a reliable IT firm that provides continuous support while staying relevant to constantly evolving IT software, hardware, and network security. Implementation of new technologies is seamless and practical. Before Ascent, I felt like we were falling behind in technology. Now, they have completely turned that around and we leverage technology everywhere in our company. Simply put, we are a better company since choosing Ascent and have never had an issue.
President
Amerikohl Aggregates