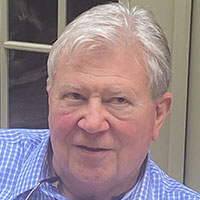 Superior Service, Great Pricing, Unmatched Security
"I have worked with larger IT service firms, but Ascent is superior in service, pricing, and security knowledge."
Ascent Systems is knowledgeable and skilled in managing all our critical IT/IS needs and they are great partners. John is very experienced with ERP (enterprise resource planning) systems of many industries, knows weaknesses in security systems, and keeps abreast of how sophisticated hackers have breached other companies.
The Ascent team understands our needs, our processes, and extremely high security demands. As a defense subcontractor, we fall under the strict compliance requirements of CMMC. Our customers have stated that we are further along in our security than their other larger suppliers. I'm sure they are using the templates that Ascent created for us to benchmark their other customers.
John and his team are only a phone call away and are willing to come to the plant 24/7 to quickly resolve issues that could not be handled remotely or via the telephone.
Ascent is the firm I would choose. They are an invaluable partner to our company and provide us with superior 24/7 service. Their pricing is very reasonable, and invoices are detailed to support their fees.
Controller
Irwin Automation, Inc.